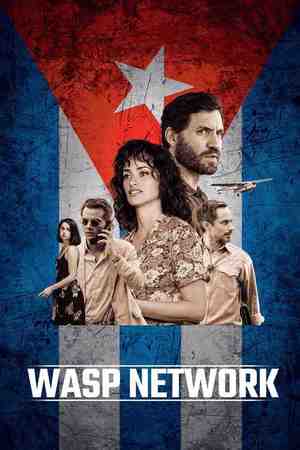 Wasp Network
Wasp Network
Havana, Cuba, 1990. René González, an airplane pilot, unexpectedly flees the country, leaving behind his wife Olga and his daughter Irma, and begins a new life in Miami, where he becomes a member of an anti-Castro organization.
Genres: Drama, History, Thriller
Actors: Miles Mussenden, Ana de Armas, Wagner Moura, Leonardo Sbaraglia, Osdeymi Pastrana Miranda, Tony Plana, Julian Flynn, Anel Perdomo, Julio Gabay, Amada Morado, Ernesto Ruiz Faxas, Harlys Becerra, Gabriel Buenaventura, Carolina Peraza Matamoros, Juan Carlos Roque Moreno, Philip Stanton, Omar Ali, Chris Gillette, Stephen William Tenner, Adria Perez, Carlos Leal, Yasmani Guerrero, Daniel Romero, Armando Palma, Egor Viga, Thomas Michael Dubyna, Ruairi Rhodes, Brendan McNamee, Rob Harvie, Michael Strelow, Brannon Cross, Adri Torrijos, Jhoey Carol, Ilianki Vera Rivero, Steve Howard, Colin Laverty, Gregory Binowski, Yailene Sierra, Juan Jacomino, Alexander Meneghini, Michael Weissenstein, Patrick Perry Oppman
Directors:
Writers: Fernando Morais
Countries: Belgium, Brazil, France, Spain
Release: 2020-01-29
N-16
Distribution countries:



Duration: 122 Min.
Quality: FHD
Language:



Subtitles:



5.9