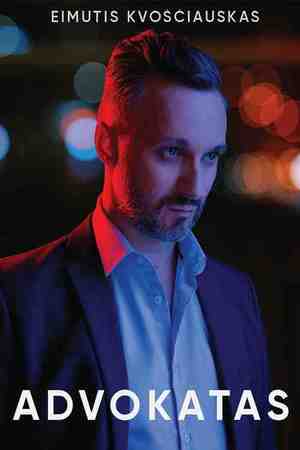 The Lawyer
The Lawyer
Life drifts by for gay corporate lawyer Marius, his time spent teasing friends and chasing young lovers. One day, Marius' estranged father dies. Mourning turns to love as the lawyer finds an unanticipated connection with a sex-cam worker Ali –a Syrian refugee stuck in Belgrade.
THE LAWYER is the first Lithuanian feature film focusing on a male same-sex romantic relationship and one of the very few fiction films about the LGBTQ+ refugee experience in Europe.
Genres: Drama
Actors: Aistė Diržiūtė, Eimutis Kvoščiauskas, Darya Ekamasova, Doğaç Yıldız, Naglis Bierancas, Simonas Mozūra, Danilas Pavilionis, Denisas Kolomyckis, Clotilde Solange Rigaud, Neringa Bulotaitė, Aistė Gramantaitė, Jelena Stupljanin
Directors: Romas Zabarauskas
Writers:
Countries: Lithuania
Release: 2020-03-27
N-13
Distribution countries:

Duration: 97 Min.
Quality: FHD
Language:

Subtitles:



5.9