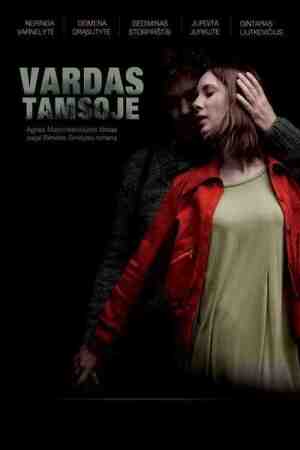 Name in the Dark
Name in the Dark
A small town investigator's job is to untangle cases, which, more than often are meaningless and egoistic to absurd. From time to time she varies her life with a glass of wine, in most cases more than one. Memories both painfull and exciting stream into her blood alongside with the wine. In those memories – a tragic experience of love for her music teacher who in a way has raised, educated her and then one day simply dissapeared. Suddenly her routine is shaken by a mysterious murder of a teenage girl. When investigating this case she is forced to face her own past, as the main suspect is her ex lover - the music teacher. While beeing able to  deal with the past she'll be able to look in the future.
Lithuanian language with english subtitles.

Actors: Kristina Kazlauskaitė, Rimantė Valiukaitė, Vytautas Kaniušonis, Deimena Drąsutytė, Jurgita Jurkutė, Neringa Varnelytė, Gintaras Liutkevičius, Gediminas Storpirštis, Aistis Mickevičius, Karolis Butvydas, Algirdas Dainavičius, Viktor Mitiajev, Artur Svorobovich, Elvyra Žebertavičiūtė
Directors: Agnė Marcinkevičiūtė
Writers: Agnė Marcinkevičiūtė
Countries: Lithuania
Release: 2013-10-11
N-13
Distribution countries:

Duration: 97 Min.
Quality: FHD
Language:


6.6