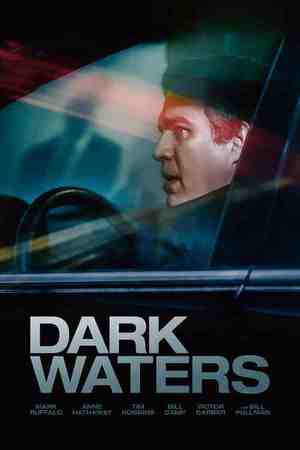 Dark Waters
Dark Waters
A tenacious attorney uncovers a dark secret that connects a growing number of unexplained deaths to one of the world's largest corporations. In the process, he risks everything — his future, his family, and his own life — to expose the truth.
Actors: Tobias Menzies, Bill Camp, Jeffrey Grover, Anne Hathaway, Mark Ruffalo, Tim Robbins, Bill Pullman, Victor Garber, Mare Winningham, William Jackson Harper, Louisa Krause, Kevin Crowley, Bruce Cromer, Denise Dal Vera, Richard Hagerman, John Newberg, Barry Mulholland, Jim Azelvandre, Graham Caldwell, Marcia Dangerfield, Brian Gallagher, Michael Haney, Michael King, Greg Violand, Michael Joseph Thomas Ward, John Moll, Clara Harris, Bella Falcone, Scarlett Hicks, Amy Morse, Aidan Brogan, Nathan Slaughter, Beau Hartwig, Jacob Bukowski, Mikel Furlow, Amy Warner, Linnea Bond, David Myers Gregory, Shyra Thomas, Ian Short, Kyndra Jefferies, Courtney DeCosky, Ken Early, Kelly Mengelkoch, Annie Fitzpatrick, Buz Davis, Ronald Jenkins, Wynn Reichert, Mike Seely, Teri Clark, Brian Robertson
Directors: Todd Haynes
Writers: Matthew Michael Carnahan, Mario Correa
Countries: United States of America
Release: 2019-11-22
N-13
Distribution countries:



Duration: 121 Min.
Quality: FHD
Language:



Subtitles:


7.6