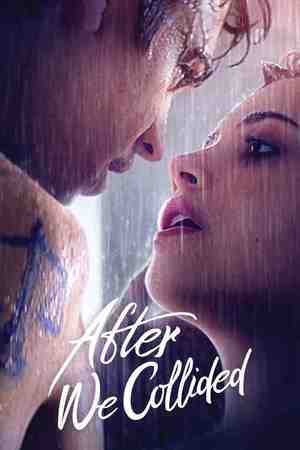 After We Collided
After We Collided
Tesa is deeply and strongly worried. Hardin was the whole Universe for her, and now there was unbearable pain and a million thoughts ... why? Why was she just an adventure for Hardin, another toy?
For his sake, she sacrificed literally everything. However, it's time to rise from the ashes and, no matter what happens, take a step forward. Realizing that he made the biggest mistake in his life, Hardin again bursts into Tesa's life, leaving no chance for her new relationship.
Actors: Josephine Langford, Hero Fiennes Tiffin, Selma Blair, Inanna Sarkis, Shane Paul McGhie, Pia Mia, Khadijha Red Thunder, Dylan Arnold, Samuel Larsen, Dylan Sprouse, Charlie Weber, Louise Lombard, Candice King, Max Ragone, Rob Estes, Karimah Westbrook, John Jackson Hunter
Directors: Roger Kumble
Writers: Mario Celya
Countries: United States of America
Release: 2020-09-02
N-16
Distribution countries:



Duration: 105 Min.
Quality: FHD
Language:

Subtitles:




5.0