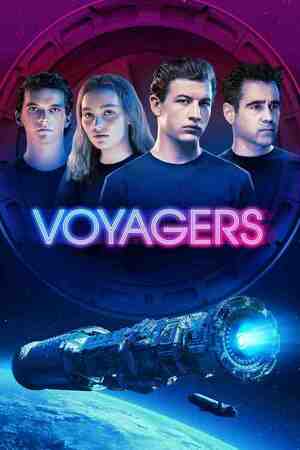 Voyagers
Voyagers
With the future of the human race at stake, a group of young men and women -- bred for intelligence and obedience -- embark on an expedition to colonize a distant planet. When they uncover disturbing secrets about the mission, they defy their training and begin to explore their most primitive natures. As life on the ship descends into chaos, they soon become consumed by fear, lust and an insatiable hunger for power.
Genres: Thriller, Science Fiction
Actors: Archie Madekwe, Colin Farrell, Tye Sheridan, Fionn Whitehead, Viveik Kalra, Quintessa Swindell, Madison Hu, Archie Renaux, Wern Lee, Laura Dreyfuss, April Grace, Patrick Bucur, Rufus Bateman, Jaquelin Capusan, Raphael Wilder, Antonia Dragoman, Lou Llobell, Reda Elazouar, Mariska Ariya, Theadore Soptelea, Andrei Cristian Anghel, Vu Hoang Viet, Mohamed Saleh, Pan Jiaqiang, Samuel Sealey, Elena Raducanu, Ioana Brumar, Julienne Kadima, Petruta Petrea, Irina Artenii, Ioana Nimigean, Vlad Ionut Popescu
Directors: Neil Burger
Writers: Neil Burger
Countries: United States of America
Release: 2021-04-08
N-13
Distribution countries:



Duration: 108 Min.
Quality: FHD
Language:

Subtitles:




5.4