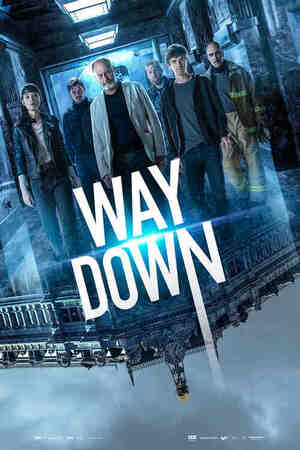 Way Down / The Vault
Way Down / The Vault
When an engineer learns of a mysterious, impenetrable fortress hidden under The Bank of Spain, he joins a crew of master thieves who plan to steal the legendary lost treasure locked inside while the whole country is distracted by Spain's World Cup Final. With thousands of soccer fans cheering in the streets, and security forces closing in, the crew have just minutes to pull off the score of a lifetime.
Genres: Action, Crime, Thriller
Actors: Famke Janssen, Hunter Tremayne, Reg Wilson, Axel Stein, Freddie Highmore, Sam Riley, Liam Cunningham, Jose Coronado, Luis Tosar, James Giblin, Frank Feys, Vicente Gil, Bill Dixon, Julius Cotter, Craig Stevenson, Eric Goode, Chen Lu, Del Mar Richardson, David Chevers, Jacobo Dicenta, Ignacio Duran, Juan Capilla, Fernando Moraleda, Pino Montesdeoca, Phillip Rogers, Josan Grau, Mario Mayo, Robert Crumpton, Simon Cohen, Ferran Terraza, Pepe Carrasco
Directors: Jaume Balagueró
Writers: Michel Gaztambide, Rowan Athale
Countries: Spain
Release: 2021-03-03
N-13
Distribution countries:



Duration: 118 Min.
Quality: FHD
Language:



Subtitles:





6.4