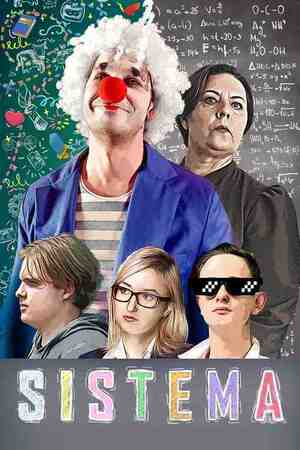 The system
The system
The district school is in danger of merging with another school. Stefanija Šarkutė (Regina Arbačiauskaitė), who has given her whole life to this school, will not allow it in any way, therefore she forces students to prepare for exams by fighting hard. According to her, the school whose students will perform the tasks better will win. Children do not want to blame textbooks - it is dry, uninteresting, boring, and teachers are very strict. Tens of people become hostages of the situation. The forerunner Gabrielė likes to play football, but she is forbidden to do so by her mother, the "loser" of the class. Dominykas wants to learn to draw, but his mother strictly educates him not to eat bread, Mindaugas lives with his grandmother, misunderstood and lonely. Parents want to help their children but don't understand how. The school does not receive answers.
Genres: Comedy
Actors: Regina Arbačiauskaitė, Edvardas Brazys, Andrius Pilitauskas, Žygimantas Grigelionis, Neda Malamura, Sigutė Gaudušytė, Renata Idzelytė, Mikalojus Urbonas, Eglė Jackaitė, Vaidas Jočys, Jolanta Puodėnaitė, Kęstutis Macijauskas
Directors: Arūnas Eimulis, Tomas Jašinskas
Writers: Andrius Chomičius
Countries: Lithuania
Release: 2020-09-18
N-13
Distribution countries:

Duration: 104 min.
Quality: FHD
Language:

Subtitles: