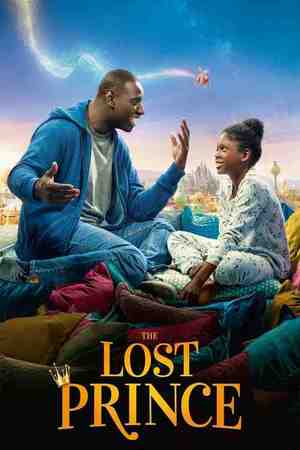 The Lost Prince
The Lost Prince
Djibi lives alone with Sofia, his 8-year-old daughter. Every night, he invents a story to put him to sleep. When Sofia falls asleep, these extraordinary stories come to life somewhere in an imaginary world inhabited by knights, pirates and other dragons. In this world that belongs only to them, Sofia is always the princess to save, and the brave Prince is none other than Djibi himself. But 3 years later, the entry of Sofia to the college will mark the end of her childhood.
To the despair of her father, she no longer needs her stories at night. On the one hand, Djibi will have to accept that his daughter will grow up and move away from him. On the other hand, in the World of Stories, the Prince will have to face the most epic of all his adventures. Find your destiny in a world where it no longer has a place.
Genres: Adventure, Comedy, Fantasy
Actors: Serge Hazanavicius, Brnice Bejo, Laurent Bateau, Philippe Uchan, Philippe Vieux, Franois Damiens, Omar Sy, Eye Hadara, Sarah Gaye, Keyla Fala, Lionel Laget, Asia Amans, Mustapha Abourachid, Warren Zavatta, William Gay, Olivier Merle, Henri Giey, Bruni Makaya, Enak Dogit, Kjel Bennett, Martin Voisine, Elsa Bouchain, Eric Caruso, Elsa Hartmann, Romain Hartmann, Lionel Abelanski, Eric Judor, Oudesh Rughooputh, Maxence Huet, Isabelle Katz Liza Pivert
Directors:
Writers: No Debr, Michel Hazanavicius, Bruno Merle
Countries: France
Release: 2020-02-12
Neribojama
Distribution countries:



Duration: 101 Min.
Quality: FHD
Language:



Subtitles:


5.2