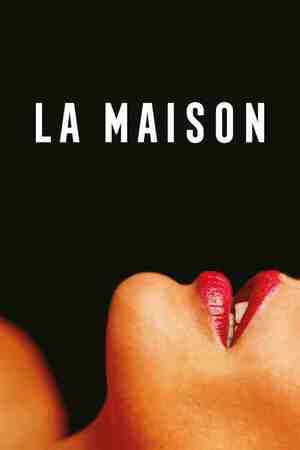 The House
The House
Emma, a French novelist aged 27, decide to go to Berlin and join a brothel to uncover the prostitution world, the subject of her new book. Such as gonzo journalism, Emma become a prostitute and her experience, which was supposed to last a few weeks, will last two years. Was writing her book an excuse for Emma to live a shameful fantasy ?
Premjera / Premiere  / Премьера  2023 02 01
Genres: Drama
Actors: Lenn Kudrjawizki, Alexis Van Stratum, Rossy de Palma, Philippe Rebbot, Ana Girardot, Aure Atika, Yannick Renier, Nikita Bellucci, Loriane Klupsch, Irma, Gina Jimenez, Hildegard Schroedter, John Robinson, Carole Weyers, Lucas Englander
Directors: Anissa Bonnefont
Writers: Emma Becker
Release: 2022-11-16
N-18
Distribution countries:



Duration: 89 Min.
Quality: FHD
Language:

Subtitles: