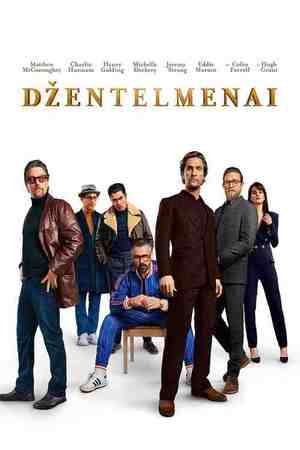 The Gentlemen
The Gentlemen
American expat Mickey Pearson has built a highly profitable marijuana empire in London. When word gets out that he's looking to cash out of the business forever it triggers plots, schemes, bribery and blackmail in an attempt to steal his domain out from under him.
Actors: Jeremy Strong, James Warren, Eddie Marsan, Matthew McConaughey, Charlie Hunnam, Henry Golding, Michelle Dockery, Colin Farrell, Hugh Grant, Chidi Ajufo, Brittany Ashworth, Jason Wong, Jordan Long, Mike Bodnar, Christopher Evangelou, Coco Sumner, Chloe Arrowsmith, Russell Balogh, Steve Barnett, Max Bennett, Bruce Chong, Danny Griffin, Togo Igawa, Jack Jones, Eugenia Kuzmina, Lyne Renee, Elle Black
Directors:
Writers: Guy Ritchie, Marn Davies
Countries: United Kingdom, United States of America
Release: 2020-01-01
N-16
Distribution countries:



Duration: 99 Min.
Quality: FHD
Language:


Subtitles:


7.8