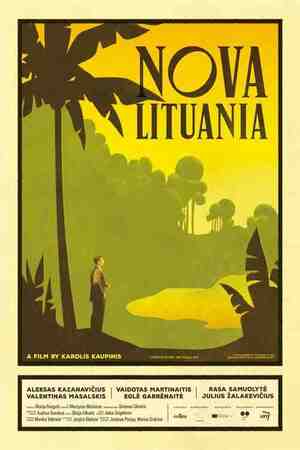 Nova Lituania
Nova Lituania
During the interwar period, a Lithuanian geography professor tries to convince the government to establish a backup state overseas, in order to save their country from ruin. However, the idea is mostly mocked and opposed. Still, there is hope in the secret support from the elderly prime minister, who has become disillusioned with politics and fallen in love. The men debate who they should save – others or themselves?
Actors: Julius Zalakevicius, Vidmantas Fijalkauskas, Valentinas Krulikovskis, Aleksas Kazanaviius, Darius Mekauskas, Kestutis Stasys Jakstas, Vaidotas Martinaitis, Valentinas Masalskis, Laima Akstinaite, Diana Aneviciute, Mindaugas Bundza, Matas Dirgincius, Mykolas Drunga, Kiril Glusajev, Ridas Jasiulionis, Povilas Jatkevicius, Valdas Latonas, Paulius Pinigis, Danguole Ragazinskaite, Rusne Savickaite
Directors: Karolis Kaupinis
Writers: Karolis Kaupinis
Countries: Lithuania
Release: 2019-06-30
N-13
Distribution countries:

Duration: 96 Min.
Quality: FHD
Language:


6.7