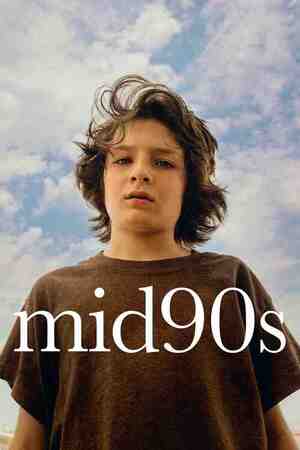 mid90s
mid90s
Stevie is a sweet 13-year-old about to explode. His mom is loving and attentive, but a little too forthcoming about her romantic life. His big brother is a taciturn and violent bully. So Stevie searches his working-class Los Angeles suburb for somewhere to belong. He finds it at the Motor Avenue skate shop.
Genres: Drama
Actors: Harmony Korine, Katherine Waterston, Sunny Suljic, Lucas Hedges, Olan Prenatt, Gio Galicia, Ryder McLaughlin, Alexa Demie, Fig Camila Abner, Liana Perlich, Ama Elsesser, Judah Estrella Borunda, Mecca Allen, Jerrod Carmichael, Jax Malcolm, Kasey Elise, Zachary Read, Di Vinci SanTana Guthrie
Directors:
Writers: Jonah Hill
Countries: United States of America
Release: 2018-10-19
N-16
Distribution countries:



Duration: 86 Min.
Quality: FHD
Language:

Subtitles:


7.4