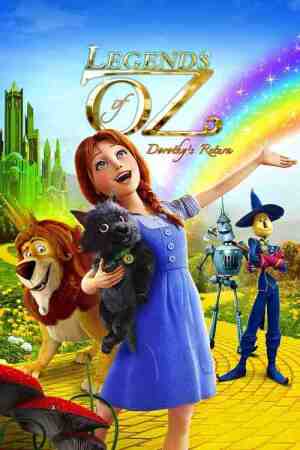 Legends of Oz: Dorothy's Return
Legends of Oz: Dorothy's Return
Dorothy wakes up in post-tornado Kansas, only to be whisked back to Oz to try to save her old friends the Scarecrow, the Lion, the Tin Man and Glinda from a devious new villain, the Jester. Wiser the owl, Marshal Mallow, China Princess and Tugg the tugboat join Dorothy on her latest magical journey through the colorful landscape of Oz to restore order and happiness to Emerald City.
Genres: Animation, Family, Music
Actors: Hugh Dancy, Tom Kenny, Oliver Platt, Lea Michele, Dan Aykroyd, Patrick Stewart, James Belushi, Kelsey Grammer, Brian Blessed, Megan Hilty, Martin Short, Bernadette Peters, Debi Derryberry, Ashley Lambert
Directors: Dan St. Pierre
Writers: Adam Balsam, Randi Barnes, Angelo Libutti
Countries: India, United States of America
Release: 2014-05-08
N-6
Distribution countries:



Duration: 88 Min.
Quality: FHD
Language:




5.1