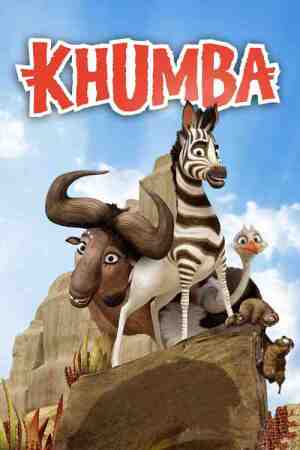 Khumba
Khumba
A young zebra, born with only half his stripes is rejected by his superstitious herd and blamed for a sudden drought affecting the land. Teaming up with a sassy wildebeest and a flamboyant ostrich, Khumba sets out on a daring mission across the Karoo desert to find the legendary waterhole where the first zebras got their stripes.

Along the way he meets a host of colorful characters, but before he can reunite with his herd, Khumba will have to come face to face with a menacing leopard to take part in an epic battle.
Genres: Adventure, Animation, Family
Actors: Dee Bradley Baker, Steve Buscemi, Laurence Fishburne, Catherine Tate, Bryce Papenbrook, Liam Neeson, AnnaSophia Robb, Loretta Devine, Anika Noni Rose, Jennifer Cody, Charlie Adler, Jeff Bennett, Julianna Rose, Sam Riegel, Hope Levy, Stephanie Sheh
Directors: Anthony Silverston
Writers: Jonathan Roberts, Raffaella Delle Donne
Countries: South Africa
Release: 2013-07-18
N-6
Distribution countries:



Duration: 85 Min.
Quality: FHD
Language:






5.7