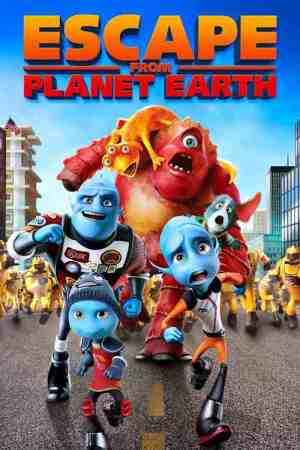 Escape from Planet Earth
Escape from Planet Earth
Astronaut Scorch Supernova finds himself caught in a trap when he responds to an SOS from a notoriously dangerous alien planet.
The story takes place on planet Baab where admired astronaut Scorch Supernova (Brendan Fraser) is a national hero to the blue alien population. A master of daring rescues, Scorch pulls off astonishing feats with the quiet aid of his nerdy brother, Gary (Rob Corddry), head of mission control at BASA.
Genres: Adventure, Animation, Comedy, Family, Science Fiction
Actors: George Lopez, Sofa Vergara, Brendan Fraser, Rob Corddry, Ricky Gervais, Jessica Alba, Sarah Jessica Parker, Kaitlin Olson, Ashley Eckstein, Gregg Binkley, Steve Zahn, Craig Robinson, Jane Lynch, Jonathan Morgan Heit, Chris Parnell, William Shatner, Bob Bergen, Joshua Rush, Bill Hader
Directors:
Writers: Cory Edwards, Tony Leech, Callan Brunker, Bob Barlen, Scott Underwood
Countries: Canada, United States of America
Release: 2013-02-14
N-6
Distribution countries:



Duration: 86 Min.
Quality: FHD
Language:




5.9