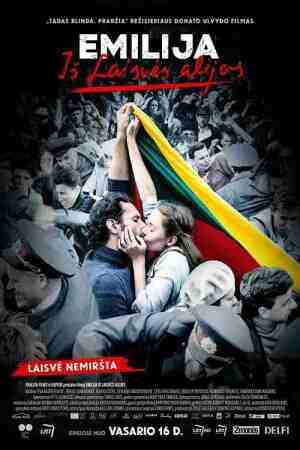 Emilia. Breaking free
Emilia. Breaking free
Emilia. Breaking Free is a suspense drama about the fight for freedom in Soviet-repressed Lithuania. It is the spring of 1972, when young people take to the streets of Kaunas to demand freedom for Lithuania, and Emilia – a future actress – is marching with the protesting crowd towards the life of their dreams. But everything takes an unexpected turn. Destroyed destinies are the smallest price the movie heroes pay for their unconditional love for their country and their unforeseen love for one another.
Waterloo Historical Film Festival, in competition, Belgium 2017. Cairo International Film Festival, 2017.
Lithuanian language with english subtitles.
Distribution countries:

Duration: 120 Min.
Quality: FHD
Language:

Subtitles:


7.4