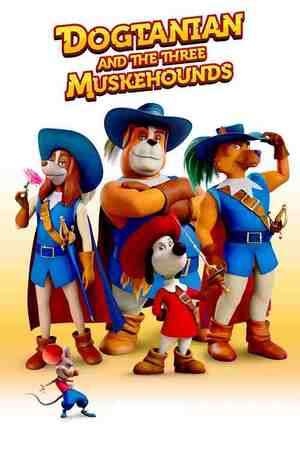 Dogtanian and the Three Muskehounds
Dogtanian and the Three Muskehounds
Dogtanian is an ambitious young swordsman who dreams of becoming a hero and joining the legendary Muskehounds. After proving his skills and earning their trust, he and the three Muskehounds must defend the King from the villaionous Cardinal Richelieu's secret plot to seize power.
Will the Cardinal win and take control, or will Dogtanian and his new friends foil the evil scheme before it's too late? One for all and all for one!


Genres: Adventure, Animation, Comedy, Family
Actors: Ana ngeles Garca, Vicente Gil, Juan Perucho, Luis Reina, Ana Esther Alborg, Abraham Aguilar, Juan Antonio Arroyo, Luis Bajo, Carlos Kaniowsky, Mario Gas, Adolfo Pastor, Eduardo Jover, Fernando Cordero, Helena Biern Sirgo, Valeria Biern Sirgo, Guillermo Biern Segovia
Directors: Toni García
Writers: Alexandre Dumas, Doug Langdale, Claudio Biern Boyd
Release: 2021-06-25
Vaikams
Distribution countries:



Duration: 88 Min.
Quality: FHD
Language:





5.4