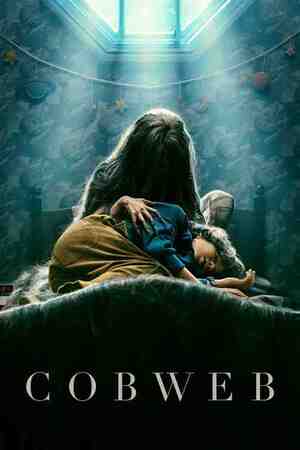 Cobweb
Cobweb
Eight year old Peter is plagued by a mysterious, constant tapping from inside his bedroom wall—one that his parents insist is all in his imagination. As Peter's fear intensifies, he believes that his parents could be hiding a terrible, dangerous secret and questions their trustworthiness.
Genres: Horror
Actors: Woody Norman, Anton Kottas, Debra Wilson, Kate Nichols, Antony Starr, Lizzy Caplan, Cleopatra Coleman, Luke Busey, Aleksandra Dragova, Jay Rincon, Steffanie Sampson, Jivko Mihaylov, Iliyan Nikolov, Aleksander Asparuhov, Victoria Velikova, James Robinson, Olivia Sussman
Directors: Samuel Bodin
Writers: Chris Thomas Devlin
Countries: United States of America
Release: 2023-07-19
N-16
Distribution countries:



Duration: 88 Min.
Quality: FHD
Language:



Subtitles:





6.0