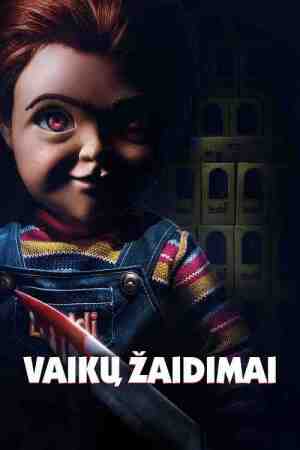 Child's Play
Child's Play
Karen, a single mother, gifts her son Andy a Buddi doll for his birthday, unaware of its more sinister nature. A contemporary re-imagining of the 1988 horror classic.
Genres: Horror
Actors: Mark Hamill, Aubrey Plaza, Brian Tyree Henry, Gabriel Bateman, David Lewis, Ty Consiglio, Beatrice Kitsos, Hannah Drew, Kristin York, Carlease Burke, Veenu Sandhu, Nicole Anthony, Amber Taylor, Zahra Anderson, Johnson Phan, Marlon Kazadi, Michael Bardach, Amro Majzoub, Kenneth Tynan, Ariana Nica, Anantjot S Aneja, Eddie Flake, Tim Matheson, Trent Redekop
Directors: Lars Klevberg
Writers: Don Mancini, Tyler Burton Smith
Countries: Canada, United States of America
Release: 2019-06-19
N-16
Distribution countries:



Duration: 86 Min.
Quality: FHD
Language:



Subtitles:



5.8