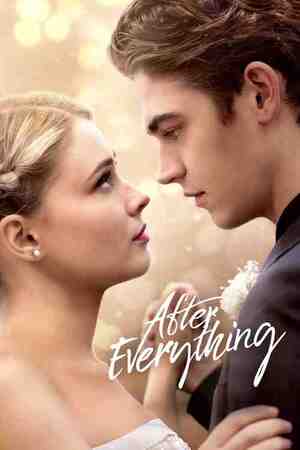 After Everything
After Everything
Besieged by writer's block and the crushing breakup with Tessa, Hardin travels to Portugal in search of a woman he wronged in the past – and to find himself. Hoping to win back Tessa, he realizes he needs to change his ways before he can make the ultimate commitment.
Actors: Josephine Langford, Hero Fiennes Tiffin, Harrison Osterfield, Dylan Sprouse, Louise Lombard, Rob Estes, Chance Perdomo, Carter Jenkins, Kiana Madeira, Stephen Moyer, Arielle Kebbel, Frances Turner, Anton Kottas, Ana Ivanova, Benjamin Mascolo, Cora Kirk, Mimi Keene, Rosa Escoda, Ella Martine, Jessica Webber, Niyi Akin, Laura Dutra, Marianne Bittencourt, Rodrigo Soares, Carmen Santos, Victoria Paige Watkins, Rita Forte, Stephanie Morfreita, Beatriz Ferraz, Stef Claro, Marcelo Fortuna
Directors: Castille Landon
Writers: Anna Todd
Countries: United States of America
Release: 2023-09-13
N-16
Distribution countries:



Duration: 93 Min.
Quality: FHD
Language:

Subtitles:


4.6