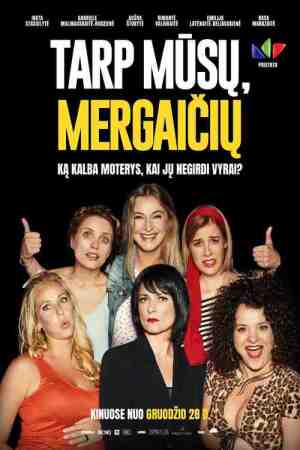 Among Us Girls...
Among Us Girls...
The latest film by the director of popular Lithuanian comedies.
The most popular comedies in Lithuania "Among Us, Boys …" and "Classroom Meetings." The boys are coming back! "This time the director decided to take a look at the fine sex.

The story begins with an innocent idea: six good girls friends decide to have fun and have a fun weekend in the outdoor pool. But the carefree weekend quickly turns into a whirlwind of confusing situations, hot memories and action full of scenes. Will girlfriend friendship survive the test of jealousy, anger and intrigue? Who will overcome – old grievances or female solidarity and friendship?

Of course, "Among us, girls" is balanced for women (especially for fans of sex and city), but the film must also be seen by men – to find out what women say when they are not around. We guarantee that they will also feel tired.
Distribution riikides:

Kestus: 90 Min.
Kvaliteet: FHD
Keel:


3.8