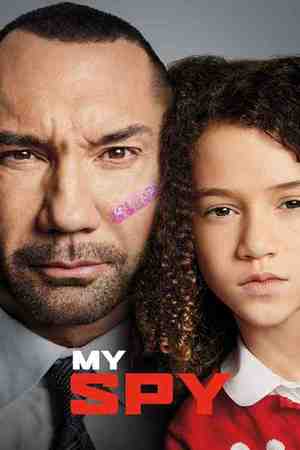 Mans spiegs
My Spy
Rūdītais CIP aģents Džeidžei tiek pazemināts amatā un nosūtīts misijā novērot deviņgadīgās Sofijas ģimeni. Kad meitene atrod dzīvoklī slepenās kameras, viņa izseko to signālam un atklāj novērošanas operāciju pārraudzības vietu.
Solot nenodot atklātībai Džeidžei aizsegu, Sofija pierunā aģentu veltīt viņai laiku un apmācīt spiegošanas prasmēs. Lai gan sākotnēji piedāvājums viņā raisa skepsi, Džeidžei aptver, ka gudrībā un atjautībā ar Sofiju viņš mēroties nevar.
Aktieri: Darrin Baker, Ken Jeong, Dave Bautista, Chloe Coleman, Kristen Schaal, Greg Bryk, Nicola Correia Damude, Devere Rogers, Noah Danby, Vieslav Krystyan, Basel Daoud, Ali Hassan, Keller Viaene, Laura Cilevitz, Rakhee Morzaria, Lindsay Mullan, Robin Archer, Michelle McLeod, Sukhman Gill, Miranda Miller
Direktori: Peter Segal
Rakstnieki:
Valstis: United States of America
Release: 2020-01-09
N-13
Distribution countries:



Ilgums: 102 Min.
Kvalitāte: FHD
Valoda:



Subtitles:



7.1